Saturday, May 28, 2005
It is so wonderful to have the summer coming!!!! The sun was shining the whole day...and I was..inside the schools' building doing the BEC (Business English Certificate) Vantage exam. It was very difficult!! I hope I'll pass it..'cause it was really expensive..hehe..and it will be my grade for english...we didn't do any other exams. in the afternoon we had the speaking part.

I had lunch with Steffi at Migros Restaurant...we had a great salad...wow...it was so warm!!! surely 30 degrees in the shade :-) After the speaking part I went outside and read a little bit for myself...forgetting about school and exams coming up.
I stayed there for about 15min and the sun was covered by dark clouds...a warm wind...and well...now, one hour later, it's very dark outside but it isn't raining yet.

On May 26th I read a very interesting article about suicide rates in the world. Switzerland is at the 6th place...after Lituania, Russia, Hungary, Japan and Austria. Most men kill themselves with a gun and most women with poison. But in general, the suicide rates are higher by men...the swiss government is trying to make something to change that...there's even a organisation: "Initiative zur Praevention von Suizid in der Schweiz". Do u know how it looks like in other countries? Are there organisations? or are there people that do something against it?

Hope u r not shocked!! I just thought it was really interesting :-)
Oh and take a look at my pictures...I've been updating it a lot!!!
take care and sending u sunshine + love from here!

Obs: hmmm...I love thunderstorms...it reminds me of Brazil...of my sweet home and mostly of my father who loves to watch the dark clouds coming :-)

Sunday, May 08, 2005
Wow…it was a busy mother's day! Btw: HAPPY MOTHERS DAY for all the moms that still read my blog and also for those who r going to be moms very soon J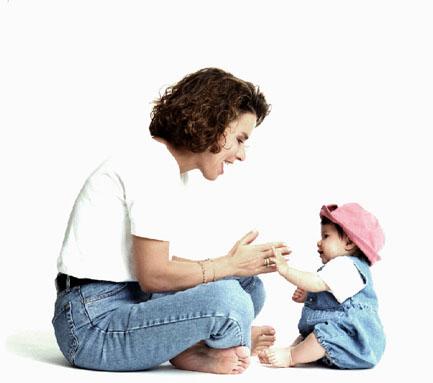 In the morning I studied Geography...and now, in the afternoon I cleaned my room, the house, my shoes...washed my clothes and tried to do things that I haven't had time to do.
My long weekend was great!! I had a lot of fun in St.Gallen (u can see the pictures at multiply) at Lauras birthday.
I'm not really ip to writing something here…not very motivated…but I'll try J
Kisses to all!!
Wednesday, April 27, 2005
My poor blog...I forgot about it...or better said...I have too many things to do...and don`t really think about it.
I really want to write more...I will...:-)but not righ now...I`m having statistics...I hate it..`cause I can`t follow up with the teacher...he talks too fast...and in German.

Wednesday, March 16, 2005
Steffi, me and Annika, Shot girls at student`s night, last friday:-)a lot of work, but we had fun!
Friday, February 18, 2005
Check it out:
PIEA
they`ve got wonderful pictures!!
Well, today is Michel`s birthday and he`s in Bern..I`ll call him and see if I can go there:-)
I got my economics exam back and it was also ok..yupiiiii...yesterday I did the accounting exam..hmmm...not very good I think.Next week I still have 2 exams and than it`s over..!I`ll have one week to write all my essays...and than begins the second semestre:-)
Kisses to all...sorry for these few words...but today I just don`t knpw what to write!
Wednesday, February 16, 2005
You are the color pink. As a beautiful and sweet
human, you are everybody's favorite person.
Healthy and energetic, you're often seen
spreading the happines. As an unusually
charming and sweet person, you're always ready
to comfort people who are down. You sympathize
with everyone, but not always yourself. Aside
from that, you are light-hearted and cheery.
And you make it your duty to make every cloud
have
What color are you? (Amazingly detailed & accurate--with pics!)
brought to you by
Quizilla
Monday, February 14, 2005
"Long, long time ago..." hehe..do u know this song?

Well..I haven't written for a big while now...but I thought I should write something small for Valentine's Day...Hope u r all doing fine..and I wonder if u still read my adventures..hihi..

Today I went with my classe to Pospers, is a very small city somewhere near here...up in the mountains.It's snowy, windy and cold day...but I had fun anyway:-)Daniela, from my class, she also loves to have fun, so we made angels on the snow and played like little kids:-)it was great! Now I'm back home...I just ate my lunch and soon I have to go to English classes.

Oh, and before u go, just read this lyric...u have probably already heard this song:



My Funny Valentine
- Frank Sinatra -



My funny valentine, sweet comic valentine
You make me smile with my heart
Your looks are laughable, unphotographable
But you're my favorite work of art
Is your figure less than Greek?
Is your mouth a little weak?
When you open it to speak
Are you smart?
Don't change a hair for me
Not if you care for me
Stay little valentine, stay
Each day is Valentine's day

Lots of love to all of you!!